About the CPD course
The seminar starts in a fictious place in a Galaxy far; far away. There is an outbreak of fire with large material damage and casualties. Based on murder mystery style investigation and featuring 4 famously recognisable main suspects this CPD is educational and engaging at the same time.
CPD Provider
299 Lighting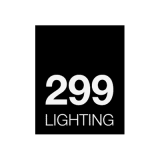 299 Lighting
Built from the bootstraps up, we've grown from a hard-grafting husband and wife team to a company of dedicated designers and technicians with over 1,000 office lighting projects under our belt. We live and breathe design, channeling each dazzling ray of creativity into every office lighting project — delivering your vision with intelligence and beauty. Over 20 years in the business we've developed a very good understanding of the industry and how to best support our clients.
More CPD courses by 299 Lighting
299 Lighting
The participants are shown real practical examples of CAT A and CAT B design and we explain how we w...
299 Lighting
During the 1 hour session; the participants are shown different types of networks and luminaire grou...
Get industry-related content straight to your inbox
Thank you for subscribing