About the CPD course
The Professional Certificate in Cabin Crew Training is suitable for aspiring cabin crew individuals whose main responsibility is in ensuring the safety and security of passengers while providing the highest standards of customer service. Cabin crew needs strong communication skills and a flair for customer service. They also need to adhere to BMI (Body Mass Index) guidelines and need to have clear complexion before applying for a cabin crew job with any domestic or international airline. The certificate course will guide participants through extensive training and grooming sessions which are essential for working as cabin crew. It will also focus on in-flight announcements; handling emergencies; bomb scare and anti-terrorism protocols; handling VIPs; infants etc. The job of a cabin crew is highly under-rated. A cabin crew needs to have a combination of excellent soft skills; a pleasing personality; excellent product and safety knowledge which you will achieve by enrolling in this course.
CPD Provider
Aerostar Aviation Academy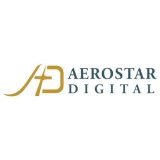 Aerostar Aviation Academy
Aerostar Aviation Academy is a subsidiary of Aerostar Jet Training Academy Pvt. Ltd. Aerostar Aviation Academy has been at the forefront of providing vocational training courses in the fields of Aviation, Hospitality and Tours & Travels.
Get industry-related content straight to your inbox