CPD Courses
Certification Course in Ground Staff Management
Online Course • Aerostar Aviation Academy
About the CPD course
The Professional Certificate in Ground Staff Training is an extensive course that prepares an individual who wants to be of ground handling services which is an extremely essential function of the aviation industry. The course is guided by experienced instructors who themselves have many years of aviation experience. The course focuses on crucial areas such as functions of the airport information desk; operating ticket counters; baggage handling; airport operations; IATA & ICAO; threats etc. This course is ideal for anyone who wishes to be a part of the rapidly developing aviation industry in the domestic and international sectors. It will help you acquire professional competence to work and perform at different levels of ground staff management.
CPD Provider
Aerostar Aviation Academy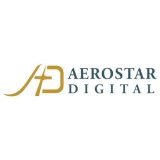 Aerostar Aviation Academy
Aerostar Aviation Academy is a subsidiary of Aerostar Jet Training Academy Pvt. Ltd. Aerostar Aviation Academy has been at the forefront of providing vocational training courses in the fields of Aviation, Hospitality and Tours & Travels.
Get industry-related content straight to your inbox