CPD Courses
Certification Course in Hospitality Management
Online Course • Aerostar Aviation Academy
About the CPD course
The Professional Certificate in Hospitality Management is ideal for anyone looking to be a part of not just the hospitality sector but any customer service providing industry. The scope of Hospitality includes but not limited to: Lodging and accommodation; Foods and drink service; event planning and management; transport and logistics service; travel and tourism; shopping and luxury service; cruise; spas; and wellness service. Hospitality staff are ambassadors of discipline and courteous behaviour. It is for this reason that hospitality professionals are sought after across various industries. The course helps you quickly learn core traits you need to strive and survive in the hospitality industry like handling guest complaints; providing the highest levels of customer satisfaction along with core concepts of Hospitality and Service; Hotel Operations and inter-departmental functions.
CPD Provider
Aerostar Aviation Academy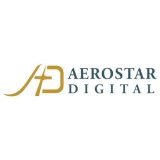 Aerostar Aviation Academy
Aerostar Aviation Academy is a subsidiary of Aerostar Jet Training Academy Pvt. Ltd. Aerostar Aviation Academy has been at the forefront of providing vocational training courses in the fields of Aviation, Hospitality and Tours & Travels.
Get industry-related content straight to your inbox