CPD Courses
Certification Course in Tour & Travel Management
Online Course • Aerostar Aviation Academy
About the CPD course
The Professional Certificate in Tours & Travels Management is for anyone who wishes to be a part of the rapidly developing travel and tourism industry. Candidates looking to pursue their career in the industry can choose to work for travel agencies; government tourism departments; tour operations; etc.. The course will focus on types of travel; electronic ticketing; types of passports & visas; tourism guide; types of journey; domestic and itinerary planning; tourism marketing etc. This comprehensive course will also focus on developing critical skills required in the travel and tourism industry thereby helping you build a successful career.
CPD Provider
Aerostar Aviation Academy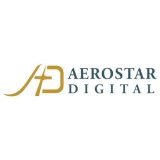 Aerostar Aviation Academy
Aerostar Aviation Academy is a subsidiary of Aerostar Jet Training Academy Pvt. Ltd. Aerostar Aviation Academy has been at the forefront of providing vocational training courses in the fields of Aviation, Hospitality and Tours & Travels.
Get industry-related content straight to your inbox