About the CPD course
This course introduces and provides a broad; basic knowledge of aluminium and its industry. Aluminium as a metal; heat treatment; extrusion; global demand; applications; casting.
CPD Provider
Aluminium Federation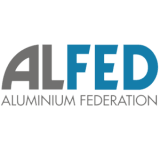 Aluminium Federation
Based in the UK's manufacturing heartland, the Aluminium Federation works to expand the market for aluminium products in the UK, and to promote the interests of its members. The Aluminium Federation speaks on behalf of its members on relevant issues, and manages the All Party Parliamentary Group for the UK Aluminium Industry.
Get industry-related content straight to your inbox