About the CPD course
Management is a set of skills; knowledge and behaviours that can be developed. This course will enable you to understand more about business and how effective business is able to happen. To take yourself beyond your identified skill or discipline to recognise and develop what you need to do differently in order to manage and lead effectively within your organisation. This course is suitable for those with little previous management development; for those who are very new to management or have only been managing for a short time; or for those who will be managing in the near future.
CPD Provider
Aluminium Federation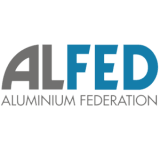 Aluminium Federation
Based in the UK's manufacturing heartland, the Aluminium Federation works to expand the market for aluminium products in the UK, and to promote the interests of its members. The Aluminium Federation speaks on behalf of its members on relevant issues, and manages the All Party Parliamentary Group for the UK Aluminium Industry.
Get industry-related content straight to your inbox
Thank you for subscribing