About the CPD course
Management and leadership effectiveness can be enhanced through a manager recognising their own capabilities and strengths; as well as elements where some improvements may be required. This course will allow you to develop your own self-awareness through using a number of recognised techniques and applications. The course will further allow you to discuss and consider the challenges of meeting people and understanding different personal emotions and motivations. Recognition and development of your levels of emotional and cultural intelligence will be further supported by identifying ways to better manage yourself and your time – and that of others.
CPD Provider
Aluminium Federation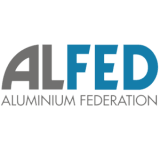 Aluminium Federation
Based in the UK's manufacturing heartland, the Aluminium Federation works to expand the market for aluminium products in the UK, and to promote the interests of its members. The Aluminium Federation speaks on behalf of its members on relevant issues, and manages the All Party Parliamentary Group for the UK Aluminium Industry.
Get industry-related content straight to your inbox
Thank you for subscribing