About the CPD course
This course allows managers the opportunity to discover ways to markedly enhance the overall performance of their department; function or team; and that of the organisation. Managers will examine the different elements attached to setting and delivering consistent high performance and attendance on the course will allow the opportunity to uncover current performance strengths and shortcomings. The course will further allow managers to explore different performance management systems and methodologies that can be applied back in the business. Reflection on learning from the module will then be used to set out future performance targets that are actionable and measurable.
CPD Provider
Aluminium Federation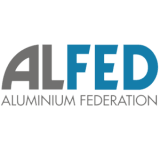 Aluminium Federation
Based in the UK's manufacturing heartland, the Aluminium Federation works to expand the market for aluminium products in the UK, and to promote the interests of its members. The Aluminium Federation speaks on behalf of its members on relevant issues, and manages the All Party Parliamentary Group for the UK Aluminium Industry.
Get industry-related content straight to your inbox