About the CPD course
A guide to the laws on direct marketing with particular focus on the Privacy and Electronic Communications Regulations 2003. The course is provided by Andrew Swan - a solicitor with vast experience in advising companies on such matters and defending cases before the Information Commissioner's Office (ICO). He brings real cases to life throughout training.
CPD Provider
Andrew Swan Law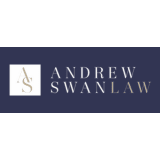 Andrew Swan Law
Andrew Swan is a freelance solicitor who enjoys helping clients when they are having trouble with national regulators. He is very successful in fully defending companies under investigation by the ICO or FCA, sometimes ending cases before they go too far or just limiting the damage. ​Through his representation, many of his clients have avoided huge fines and damage to their reputations.​ He often advises on the maze that is the FCA 'Handbook', including applications for authorisation and dealing with objections from the regulator.​
Get industry-related content straight to your inbox
Thank you for subscribing