About the CPD course
A 5-day training programme to teach attendees to deliver a range of Carbon solutions. It covers in detail Carbon Footprint Reporting; Carbon Reduction Planning and Carbon Neutral Certification to PAS2060:2014 specification. By the completion of the course the attendees will have ability to produce Carbon Footprints in line with GHG protocols; understand the company's internal documentation for Carbon Reduction Planning and a full technical understanding to the BSI PAS 2060:2014 specification.
CPD Provider
Auditel (UK)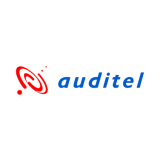 Auditel (UK)
Founded in 1994, Auditel was established to help organisations make effective and informed procurement decisions within a rapidly evolving market. Since then, we've built a strong network of over 100 procurement specialists and are continually innovating our service - becoming a leading procurement and supply chain management consultancy.
Get industry-related content straight to your inbox
Thank you for subscribing