About the CPD course
There are many types of money laundering that affect thousands of businesses every year. Having the knowledge and looking out for signs of money laundering are key into keeping the economy safe. In this module; you will discover how the law in relation to financial crime impacts on your job role; your employer and the wider economy.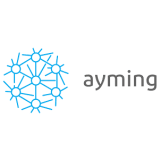 Ayming UK
We are business performance experts who combine highly specialised knowledge – across a range of fields – with hands-on collaboration, to enable our clients and their people to go further. We are 1300 employees operating in 15 countries across Europe and North America, and have a proven track record of providing leadership and sharing insight that stretches back over 30 years.
Get industry-related content straight to your inbox
Thank you for subscribing