About the CPD course
Alcohol is a causal factor in more than 60 medical conditions including liver disease; heart disease; some cancers; depression; and high blood pressure. Prescription and non-prescription drug abuse can have even greater detrimental effects on the human body. In this module; you will discover the impact excessive drug and alcohol consumption can have on the body. You will also explore the benefits of cutting back.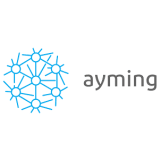 Ayming UK
We are business performance experts who combine highly specialised knowledge – across a range of fields – with hands-on collaboration, to enable our clients and their people to go further. We are 1300 employees operating in 15 countries across Europe and North America, and have a proven track record of providing leadership and sharing insight that stretches back over 30 years.
Get industry-related content straight to your inbox
Thank you for subscribing