About the CPD course
We all have emotional intelligence. Some naturally have more than others. Regardless of your current level; you can improve it. People with greater levels of emotional intelligence tend to prosper in life and have more success in their careers. In this module; you will discover how to increase your self-awareness and improve professional performance. You will also learn how emotional intelligence helps you work with others.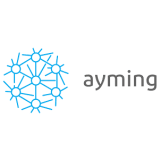 Ayming UK
We are business performance experts who combine highly specialised knowledge – across a range of fields – with hands-on collaboration, to enable our clients and their people to go further. We are 1300 employees operating in 15 countries across Europe and North America, and have a proven track record of providing leadership and sharing insight that stretches back over 30 years.
Get industry-related content straight to your inbox
Thank you for subscribing