About the CPD course
In this module you will discover how CPD can help you in your current and future roles. You will discover the skills and knowledge to prevail in business negotiation by looking at some popular theories and models; discover the extra skills and considerations required when leading a team made partly or entirely of remote workers. You will also look at how you can support your team so they can manage their work effectively and productively when operating remotely.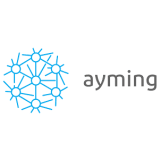 Ayming UK
We are business performance experts who combine highly specialised knowledge – across a range of fields – with hands-on collaboration, to enable our clients and their people to go further. We are 1300 employees operating in 15 countries across Europe and North America, and have a proven track record of providing leadership and sharing insight that stretches back over 30 years.
Get industry-related content straight to your inbox
Thank you for subscribing