About the CPD course
A life transition can be welcomed or unwelcomed; expected or unexpected; and chosen or exposed. Whatever the case may be; these transitions can cause small or big changes to day to day living. It is human instinct to resist a life transition and can take a while to adjust to the change. In this module; you will discover the process of emotions during the change curve; which explain the various emotional stages we experience. You will also explore the various methods of support to guide you along the way through the transition.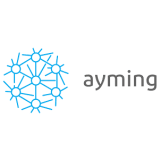 Ayming UK
We are business performance experts who combine highly specialised knowledge – across a range of fields – with hands-on collaboration, to enable our clients and their people to go further. We are 1300 employees operating in 15 countries across Europe and North America, and have a proven track record of providing leadership and sharing insight that stretches back over 30 years.
Get industry-related content straight to your inbox
Thank you for subscribing