About the CPD course
"There are not enough hours in the day"; is a saying you've probably heard many times; and may have said yourself! A majority of people find it difficult to concentrate or are prone to frequent interruptions. Those people then go home and worry that their work is not complete. There are some key points to remember to help you stay focused and get jobs done without running out of time. In this module; you will discover how to prioritise and organise your workload more confidently and be able to identify your own personal style when managing different interruptions.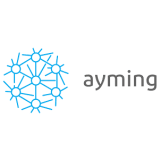 Ayming UK
We are business performance experts who combine highly specialised knowledge – across a range of fields – with hands-on collaboration, to enable our clients and their people to go further. We are 1300 employees operating in 15 countries across Europe and North America, and have a proven track record of providing leadership and sharing insight that stretches back over 30 years.
Get industry-related content straight to your inbox
Thank you for subscribing