About the CPD course
Modern slavery has been happening for years and still happens to this day. Modern slavery comes in different forms. Spotting the signs and taking immediate action will decrease the number of people being affected. In this module; you will focus on the impact slavery can have on all of us. Men and women are equally susceptible; and it affects every part of society.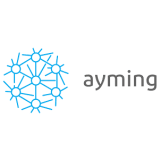 Ayming UK
We are business performance experts who combine highly specialised knowledge – across a range of fields – with hands-on collaboration, to enable our clients and their people to go further. We are 1300 employees operating in 15 countries across Europe and North America, and have a proven track record of providing leadership and sharing insight that stretches back over 30 years.
Get industry-related content straight to your inbox
Thank you for subscribing