About the CPD course
A lot of working professionals will spend over an hour a day writing; whether it be writing on paper or typing. We can all benefit from an increase in confidence when it comes to using the correct grammar; spelling and punctuation. In this module; you will discover the benefits of plain English; with a focus on keeping things simple. You will tackle some commonly misspelt words and learn about spell checking; and the basics of good grammar; with a particular focus on pronouns.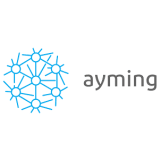 Ayming UK
We are business performance experts who combine highly specialised knowledge – across a range of fields – with hands-on collaboration, to enable our clients and their people to go further. We are 1300 employees operating in 15 countries across Europe and North America, and have a proven track record of providing leadership and sharing insight that stretches back over 30 years.
Get industry-related content straight to your inbox
Thank you for subscribing