About the CPD course
By the time you reach the point of selling; you should have developed an understanding of what you are offering to your market. The most common reason why start-ups fail is due to lack of sales; so every entrepreneur must know how to sell. In this module; you will discover how to price and sell your products and services. You will do this by working through the six-step sales journey.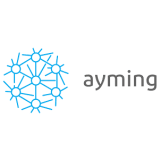 Ayming UK
We are business performance experts who combine highly specialised knowledge – across a range of fields – with hands-on collaboration, to enable our clients and their people to go further. We are 1300 employees operating in 15 countries across Europe and North America, and have a proven track record of providing leadership and sharing insight that stretches back over 30 years.
Get industry-related content straight to your inbox
Thank you for subscribing