About the CPD course
The unconscious mind is incredible. Without us realising; it processes huge amounts of information; helping us make almost instantaneous decisions on everything around us. However; if our internal 'programming' is not checked; these unconscious and instant decisions may be negatively affected by many external factors and often lead to poor decision-making. In this module; you will discover how to get to grips with unconscious bias so that you can identify; acknowledge; and challenge it in your workplace.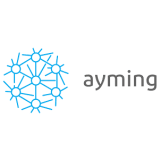 Ayming UK
We are business performance experts who combine highly specialised knowledge – across a range of fields – with hands-on collaboration, to enable our clients and their people to go further. We are 1300 employees operating in 15 countries across Europe and North America, and have a proven track record of providing leadership and sharing insight that stretches back over 30 years.
Get industry-related content straight to your inbox
Thank you for subscribing