About the CPD course
The "Blockchain Hero - Basic" online course is a comprehensive introduction to the world of crypto & blockchain technology; offering essential learning material that helps new learners get up to speed with the basics. The course includes detailed but simplified answers to 200 of the most fundamental frequently asked questions (FAQ); covering a diverse range of related topics. In addition; the course includes 25 interesting must-know facts about crypto as well as 10 myth busters to defunct any misconceptions surrounding this space. Our content is carefully validated and researched by our team and does not feature any bias.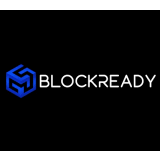 Blockready
Are you interested in learning about blockchain and crypto but don't know where to start? We created Blockready to fast-track your crypto education and protect you from falling victim to social media hype and misinformation! We've spent a tremendous amount of time on research in order to provide you detailed but simplified answers to five hundred (500) of the most frequently asked questions people ask about crypto. Our mission is simple yet powerful: To teach you exactly what you need to know on a compressed timeline at a fraction of the cost!
More CPD courses by Blockready
Blockready
The "Blockchain Hero - Expert" online course offers a comprehensive; advanced guide to the world of...
Get industry-related content straight to your inbox
Thank you for subscribing