About the CPD course
As humans; we have always used stories to convey our history; purpose; and future. The one thing that people often lack is the ability to persuasively help their communities and wider societies to imagine; embrace; and actualize a new future. In business; storytelling is a powerful tool that can be utilized for the purpose of communication; collaboration; and marketing. This course introduces participants to the '7 Powers of Story' and how to effectively draw upon these powers to become a formidable; persuasive leader who can effectively engage communities to embrace the changes needed to create a more sustainable world.
CPD Provider
BMGA Enterprise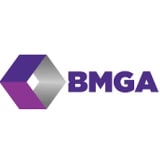 BMGA Enterprise
We provide social and marketing intelligence to increase the productivity of people and organizations. We deliver capacity-building programs designed to equip professionals with the transformational skills required for a successful career in the 21st century. We offer a robust curriculum that enables professionals to develop the necessary soft skills required to be more effective and competitive on the global stage.
Get industry-related content straight to your inbox