About the CPD course
You'll learn starting from the basics of shooting and how to use a DSLR camera for video recording; understand how to choose the right equipment for your shooting; lighting setups for different projects; scriptwriting and video preparations; and how to incorporate audio into shoots both in camera and through separate audio recorders; when and how to use camera movements in videos; moving to learning how to use advanced gear in practical applications and projects and how to upload video content for editing. Finally; you'll learn how to start your own business; price your work and deal with clients.
CPD Provider
Cairo Photo Academy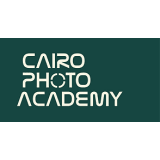 Cairo Photo Academy
Cairo Photo Academy is a professional educational entity with over 10 years of experience and prominence. We provide the highest quality educational programs for photographers & videographers. We help individuals and organizations multiply their efficiency level in the media field. ​
More CPD courses by Cairo Photo Academy
Cairo Photo Academy
This program is your gateway to becoming a photographer. Starting from choosing your camera and gear...
Get industry-related content straight to your inbox
Thank you for subscribing