About the CPD course
This course introduces the High-Tech industry and focuses on the transformational role of some of the industry's technologies, including the Internet of Things, cloud computing, software-based products, and advanced driver assistance systems. It also covers: market segments; industry structure and key companies; business processes; trends and challenges.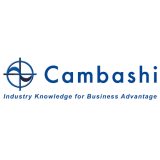 Cambashi
Cambashi is a global training provider, market research, industry analysis, and consulting firm. For over 35 years our in-depth market intelligence and analysis has provided the landscape to industry training solutions. Chambishi's training supports your professionals, from onboarding new hires to the most experienced employees by educating them across various industry topics to speak the language and understand the business to support their impact with key decision makers within the organisation.
Get industry-related content straight to your inbox
Thank you for subscribing