About the CPD course
This course looks at some of the key activities which support the core value-adding processes, including senior management functions and the three groups that support the wider business: Finance, Human Resources, and IT. It covers: organizational structure; defining strategy; measuring performance; finance and administration; human resources; IT.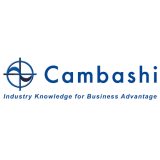 Cambashi
Cambashi is a global training provider, market research, industry analysis, and consulting firm. For over 35 years our in-depth market intelligence and analysis has provided the landscape to industry training solutions. Chambishi's training supports your professionals, from onboarding new hires to the most experienced employees by educating them across various industry topics to speak the language and understand the business to support their impact with key decision makers within the organisation.
Get industry-related content straight to your inbox
Thank you for subscribing