About the CPD course
Fire safety course examines fire safety procedures and informs the participants of their role and the role of others in relation to fire safety procedures. The course will equip all healthcare personnel with the required knowledge and basic skills to prevent fire incidents in the workplace and take the appropriate action if fire incidents occur. Participants will be learning: What is fire; Fires in the workplace; Fire Triangle; Introduction of fire safety procedures; Fire alarms and all types of fire extinguishers and usage; fire blankets; hose reels etc. Classification of fire extinguishers; including BS EN3 European standardization; Ways of establishing local knowledge for evacuation and fire safety guidelines on behalf of the staff; clients; and visitors.
CPD Provider
Castle Training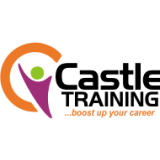 Castle Training
At Castle Training, we are passionate about the development of lifelong skills. We believe that every individual needs appropriate training to start their work career on a solid foundation with the essential knowledge and skill set required to be efficient and effective. We provide training courses that enhance participants' performance in their current job roles while also preparing the next step for moving on to senior roles.
Get industry-related content straight to your inbox
Thank you for subscribing