About the CPD course
Earn CPD points by getting trained in CBD (Cannabidiol). Here we provide engaging and succinct training modules for Healthcare Professionals on all you need to know about CBD and lab-made Pureis® Ultra Pure CBD in an hour.
CPD Provider
Chanelle McCoy Health - Pureis CBD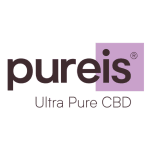 Chanelle McCoy Health - Pureis CBD
Pureis was launched by pharmaceutical trailblazers Chanelle Lady McCoy and Caroline. The pair are powerhouses for 20 years in the pharma industry, registering over 2,500+ much needed medical licences across 96 countries. We've spent years investing in clinical studies to become the first CBD food supplement backed by safety clinical studies. We firmly believe that education is the key to elevating CBD above social stigma and are passionate about teaching Pharmacists, GP's and others in the healthcare industry about CBD.
Get industry-related content straight to your inbox
Thank you for subscribing