About the CPD course
Green Taxonomies classify and define green assets and projects. They can be used to assess the greenness of financial instruments; such as green bonds. This 6-hour Deep Dive compares various green classification systems; their multiple objectives and developments with an international overview; based on Climate Bonds' experience creating its system and supporting other significant taxonomies worldwide. This course helps participants understand these tools; their usage; and their structure. It also assists policymakers and the regulatory community in their reflections on the pertinence of taxonomies. Delivery available: In-person: one full day. Online: two sessions of three hours each.
CPD Provider
Climate Bonds Initiative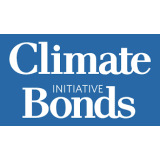 Climate Bonds Initiative
Climate Bonds Initiative is an international, investor-focused not-for-profit. We're the only organisation working solely on mobilising the $100 trillion bond market for climate change solutions. We achieve this through the development of the Climate Bonds Standard and Certification Scheme, Policy Engagement and Market Intelligence work. The aim is to develop a large and liquid Green and Climate Bonds market that will help drive down the cost of capital for climate projects and improve access to lower-cost debt in emerging markets.
More CPD courses by Climate Bonds Initiative
Climate Bonds Initiative
The Climate Bonds Initiative offers a comprehensive and practical 7.5-hour course on green bonds; pr...
Climate Bonds Initiative
The verification process is one of the most important steps in thematic-labelled bond issuances. In...
Get industry-related content straight to your inbox
Thank you for subscribing