About the CPD course
The Climate Bonds Initiative offers a comprehensive and practical 7.5-hour course on green bonds; providing an overview of how this market has developed; where it stands; its structure; main stakeholders; as well as the benefits for all the actors involved; and the necessary steps to issue a green bond. The GBT comprises four learning modules; case studies; interactive discussions and exercises to provide a valuable learning experience to participants. It is delivered in a full day in-person; or in 3 online sessions of 2.5 hours each.
CPD Provider
Climate Bonds Initiative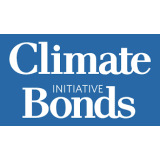 Climate Bonds Initiative
Climate Bonds Initiative is an international, investor-focused not-for-profit. We're the only organisation working solely on mobilising the $100 trillion bond market for climate change solutions. We achieve this through the development of the Climate Bonds Standard and Certification Scheme, Policy Engagement and Market Intelligence work. The aim is to develop a large and liquid Green and Climate Bonds market that will help drive down the cost of capital for climate projects and improve access to lower-cost debt in emerging markets.
Get industry-related content straight to your inbox