About the CPD course
This course is a safety awareness course on Personal Protective Equipment (PPE) in the workplace. The course has been designed for the construction industry and is delivered for free through the CITB NI (Construction Industry Training Board; Northern Ireland) Mobile Training Unit. The course covers workplace risks within the construction industry and the need for PPE; key safety legislation; types of PPE and safe usage. A wide range of health and safety courses are available to the construction industry and can be delivered in bespoke sessions for employers in Northern Ireland subject to CITB NI suitability.
CPD Provider
Construction Industry Training Board (NI)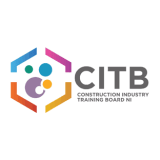 Construction Industry Training Board (NI)
We represent the amalgamated operations of the Construction Industry Training Board (CITB) and the Sector Skills Council for construction, ConstructionSkills in Northern Ireland. As an Industry Training Board and Sector Skills Council our role is to encourage the adequate training of those employed or intending to be employed in the construction industry and to improve the skills and productivity of the industry in Northern Ireland. We provide advice, courses and grants for training to help construction companies improve their skills to increase their competitive edge.
Get industry-related content straight to your inbox