CPD Courses
Constellations In The Field Foundation (CIFF) Training Programme
Training Course • Creative Constellation
About the CPD course
CIFF is a bespoke training programme designed to guide trainees on how to work systemically with their horse(s) to address the challenges; issues or problems presented by their clients. This programme is designed as an adjunct to existing practise; for therapists; coaches; counsellors and those in the healing modalities; as well as those already engaged in equine-assisted learning practices. This programme incorporates customisable elements to accommodate the trainee's unique and specific experience; skill set; set-up and goals. Teaching methods include a blend of theory; and experiencing and practising constellation sessions and activities with the herd.
CPD Provider
Creative Constellation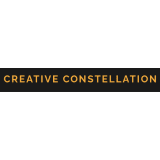 Creative Constellation
What is Systemic Constellation? It's a therapeutic model developed by German philosopher and psychotherapist Bert Hellinger. It departs from mainstream therapies in that it recognises that individuals are part of 'systems' – within a family, at the workplace, or even cultural and tribal contexts. Furthermore, systemic constellation acknowledges ancestral legacies --loyalties and resources at the soul level. Shivaun is a published author and historian who has worked in both academic and community settings. As a trained counsellor, addictions specialist and constellator, she has worked extensively with individuals, families and groups.
Get industry-related content straight to your inbox