About the CPD course
Through this train-the-trainer programme; you will learn how to run the Developing Cultural Intelligence (CQ) Workshop; a highly interactive half or full day programme that provides participants with an introduction to the CQ model and research. The workshop places heavy emphasis on application for effectively working across domestic and/or international differences. Participants receive examples and best practices for using CQ within their organisation and leave with an action plan for improving cultural intelligence. Prerequisite: CQ Certification (Level 1).
CPD Provider
Cultural Intelligence Centre UK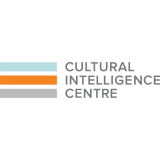 Cultural Intelligence Centre UK
The Cultural Intelligence Center is an innovative, research-based consulting and training organization that draws upon empirical findings to help executives, companies, universities, and government organizations assess and improve cultural intelligence (CQ) — the ability to work effectively with people from different nationalities, ethnicities, age groups, and more. We provide you with innovative solutions that improve multicultural performance based on rigorous academic research.
More CPD courses by Cultural Intelligence Centre UK
Cultural Intelligence Centre UK
The workshop is for individuals and organisations seeking proven strategies for optimising their pos...
Cultural Intelligence Centre UK
This programme gives you an in-depth understanding of the CQ Model and strategies to debrief the CQ...
Get industry-related content straight to your inbox
Thank you for subscribing