CPD Courses
East Africa Local Content For The Oil & Gas Industry
Training Course • CWC School for Energy
About the CPD course
This course uses global case studies to identify what measures can lead to successful local content implementation in East Africa. Participants will learn how to use natural gas reserves to build an industrial base in the region and drive local content forward. Another key element addressed is the use of effective supply chain project and procurement strategies. Participants will gain a clear understanding of the routes to success and how to implement, monitor and measure local content.
CPD Provider
CWC School for Energy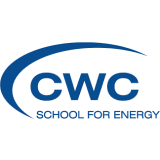 CWC School for Energy
CWC School for Energy is a global provider of certified contractual, fiscal and management training courses for the oil & gas industry. Our bespoke courses, led by globally recognised experts, enable our clients which include industry leaders from Ministries, NOCs & Oil Companies, to optimise their resource potential and maintain a competitive edge.
Get industry-related content straight to your inbox
Thank you for subscribing