About the CPD course
Contract risk assessment within the oil and gas industry is central. This course aims to offer a review to common oil and gas contracts with specific emphasis on identifying common contractual pitfalls, how to negotiate and to minimise potential risk through commercial clauses. The course offers a thorough analysis to the concept of risk management and the various tools in place to mitigate risk, before discussing the general commercial risks associated with placing contracts within the oil and gas industry. 30 hour duration.
CPD Provider
CWC School for Energy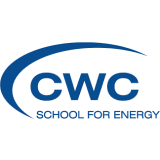 CWC School for Energy
CWC School for Energy is a global provider of certified contractual, fiscal and management training courses for the oil & gas industry. Our bespoke courses, led by globally recognised experts, enable our clients which include industry leaders from Ministries, NOCs & Oil Companies, to optimise their resource potential and maintain a competitive edge.
Get industry-related content straight to your inbox
Thank you for subscribing