CPD Courses
World Fiscal Systems For Unconventional Oil & Gas
Training Course • CWC School for Energy
About the CPD course
This course provides participants with an intimate knowledge of fiscal systems of unconventional oil and gas including shale gas, shale oil, coal bed methane and oil sands. By using a powerful economic model, participants will be able to identify the challenges, opportunities and strategies to lower the cost of unconventional projects and maximise their profitability. You will also conduct an in-depth economic analysis of 25 different case studies from around the world and benchmark the optimal fiscal design for unconventional resources.
CPD Provider
CWC School for Energy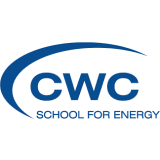 CWC School for Energy
CWC School for Energy is a global provider of certified contractual, fiscal and management training courses for the oil & gas industry. Our bespoke courses, led by globally recognised experts, enable our clients which include industry leaders from Ministries, NOCs & Oil Companies, to optimise their resource potential and maintain a competitive edge.
Get industry-related content straight to your inbox
Thank you for subscribing