About the CPD course
Learn the thermodynamics of cooling in an easy to understand way. This Specialist level course focuses on the application of cooling concepts that you can use in your own data center. While this training doesn't replace the need for a knowledgeable HVAC Engineer; it does provide the learning necessary to allow you to successfully operate the cooling system within your data center.
CPD Provider
DC Professional Development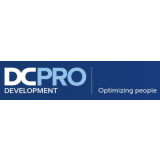 DC Professional Development
The market leader in independent, vendor neutral data center training solutions. From industry-certified courses to customized technology training, including in-house developed courses, you can choose from the very latest data center learning and development courses. Courses are developed and managed through the industry's first online Training Academy hosted on our Learning Management System.
Get industry-related content straight to your inbox