About the CPD course
Learn about the key considerations for near- and long-term target measures for data center energy efficiency enablement; alongside operation and design strategies that help maximize program impacts and increase cost-effectiveness; ensuring that capital investments deliver results. Spanning Information Technology (IT) systems and their environmental conditions; air management and mechanical and electrical systems; on-site generation; metrics and benchmarking; this course offers strategies which provide efficiency benefits for a wide variety of data center scenarios.
CPD Provider
DC Professional Development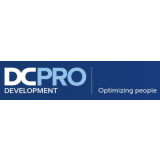 DC Professional Development
The market leader in independent, vendor neutral data center training solutions. From industry-certified courses to customized technology training, including in-house developed courses, you can choose from the very latest data center learning and development courses. Courses are developed and managed through the industry's first online Training Academy hosted on our Learning Management System.
Get industry-related content straight to your inbox