CPD Courses
Data Center Operations Professional course
Training Course • DC Professional Development
About the CPD course
Managing today's mission critical facility is a complex proposition; from operational planning and deployment through to statutory compliance. It is essential to have a full understanding of how to manage and optimize the interdependent systems and processes that sit within the facility. Our Critical Operations Professional course; covers the successful operation of a data center; embracing current methodologies; technologies and best practice. Topics addressed and discussed range from management; organization and operations; through to environmental considerations and maintenance.
CPD Provider
DC Professional Development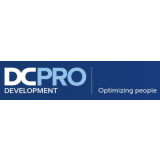 DC Professional Development
The market leader in independent, vendor neutral data center training solutions. From industry-certified courses to customized technology training, including in-house developed courses, you can choose from the very latest data center learning and development courses. Courses are developed and managed through the industry's first online Training Academy hosted on our Learning Management System.
Get industry-related content straight to your inbox