About the CPD course
By 2020 the data center industry is tipped to release more greenhouse gases than the airline industry. Predictions like this coupled with pressure from environmental working groups have prompted data center operators to understand the root of power in the data center to help improve their energy efficiency.
CPD Provider
DC Professional Development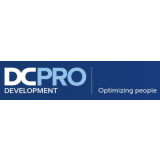 DC Professional Development
The market leader in independent, vendor neutral data center training solutions. From industry-certified courses to customized technology training, including in-house developed courses, you can choose from the very latest data center learning and development courses. Courses are developed and managed through the industry's first online Training Academy hosted on our Learning Management System.
Get industry-related content straight to your inbox