About the CPD course
Explore strategies for the effective use of energy within the data center. This Practitioner level course incorporates standards imposed by the EU Code of Conduct; The Green Grid; ASHRAE; BCS-The Chartered Institute for IT and IEEE. It builds upon the knowledge gained in our Foundation level Data Center Design Awareness course. Upon completion of both of these courses; you will be awarded a Data Center Practitioner Credential and will qualify for our Specialist level courses.
CPD Provider
DC Professional Development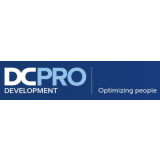 DC Professional Development
The market leader in independent, vendor neutral data center training solutions. From industry-certified courses to customized technology training, including in-house developed courses, you can choose from the very latest data center learning and development courses. Courses are developed and managed through the industry's first online Training Academy hosted on our Learning Management System.
Get industry-related content straight to your inbox