About the CPD course
Incorporating sluice rooms into the architectural design of new/refurbished care homes and hospitals needs careful consideration of all factors relating to as a minimum infection control access; flow of work and layout. Sluice room design needs an approach that meets the specific needs of the facility as well as associated regulations. Most critically it requires a design specification that helps reduce HCAI's resulting from cross infection. In this presentation we look at the latest technology and how the choices you make can enhance infection control in healthcare facilities along with understanding the accreditations & guidelines to make informed decisions.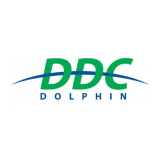 DDC Dolphin
At DDC Dolphin we understand that you want the best human waste disposal solution for your facility. Keeping your vulnerable patients, care home residents and front-line clinicians safe from the threat of HCAIs is vital to the smooth running of your facility. DDC Dolphin is a specialist sluice/dirty utility room equipment manufacturer and global supplier with 30 years' experience - providing bedpan washer disinfectors, medical pulp macerators and innovative infection control solutions to healthcare facilities around the world.
Get industry-related content straight to your inbox