About the CPD course
Managers tend to be the engine room of most companies; vital to commercial success and running simultaneous processes and projects. This is hard enough in normal times but has been made doubly difficult by these unprecedented events. What will you get out of the workshop? Proven and simple tools and techniques to adopt to make you a more resilient and effective manager. An action plan to overcome your top challenges that you will implement the moment you get back to your role. 1-hour individual coaching session 1 month after the workshop.
CPD Provider
Defy Expectations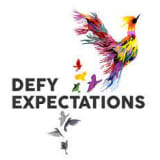 Defy Expectations
Defy Expectations was founded by three seasoned business professionals with experience of running large teams and businesses across the globe in good times and bad. We have walked in your shoes and know how difficult the business world today. We want to use our expertise to help others build more resilient people and businesses without costing you the earth. We help our clients transform their business, driving sustainable growth, competitive advantage and most of all serve the needs of their stakeholders.
Get industry-related content straight to your inbox