About the CPD course
This is an illustrated guide to the science of and caring for skin of colour; by cosmetic formulator Dr. Vanita Rattan. From understanding the role of melanin in skin; to how cosmetic products are formulated; how this affects consumers; and what dermatologists; aestheticians and doctors need to know about skin of colour. Packed with studies on skin of colour in a field that has historically focused on Caucasian skin; with illuminating diagrams of biology and chemistry of skin; Skin Revolution is a valuable resource for becoming better acquainted with skin of colour.
CPD Provider
Dr Vanita Rattan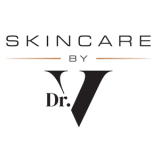 Dr Vanita Rattan
Doctor Vanita Rattan, is a Doctor (MBBS Medicine) and Cosmetic Formulator for Skin of Colour.
Get industry-related content straight to your inbox