About the CPD course
Our course is designed to educate and practically equip staff working in the hospitality industry to operate business in a way that has a positive impact on the environment and climate change while reducing costs. Trainees can proudly state they are contributing to the UK carbon reduction goals.
CPD Provider
Eco Learning Hub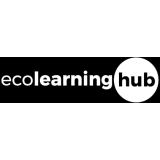 Eco Learning Hub
Making sustainability a reality in the hospitality industry.
Get industry-related content straight to your inbox