About the CPD course
This 5 day course will make participants aware of the intellectual developments that have shaped current macroeconomic policy. It reviews both the recent theoretical and empirical literature and considers the agenda likely to influence policy makers in years to come.
CPD Provider
EML Learning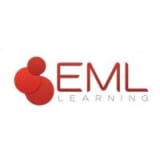 EML Learning
We are experts in delivering specialist professional training of the highest quality to the public private and third sectors. We use leading academics and experts to teach the latest developments in their fields of analytical expertise.
More CPD courses by EML Learning
EML Learning
This 2 day course considers a range of micro econometric evaluation techniques that are used to gaug...
EML Learning
This 2 day course presents an overview of the theory of economic growth, at masters level. The main...
EML Learning
This very practical 2 day course is designed to help Specialists to communicate technical; complex;...
Get industry-related content straight to your inbox