About the CPD course
Active vs Passive Management investigates the differences between active and passive investment management and analysis the arguments in favor of each investment approach; backed up by a number of different academic sources.
CPD Provider
Financial Edge Training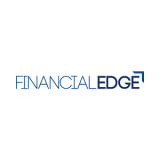 Financial Edge Training
Founded by industry veterans, Financial Edge's vision is to develop top-tier technology in the context of learning. Our faculty, tech and client team have decades of accumulated experience delivering the most demanding training programs around the world. Driven by innovation and technical expertise, we love working closely with our partners to implement tailored training solutions.
Get industry-related content straight to your inbox
Thank you for subscribing