About the CPD course
This webinar will look at what power quality is and how it looks like in real situations. Included is a brief overview of regulations and norms attached to quality. The webinar focuses on the measurement of the relevant parameters: what needs to be measured; with which type of instrument and for how long. The most important step is then to analyse the correlation between the measurements chosen and the phenomena of power quality.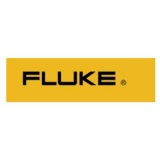 Fluke UK
Fluke Corporation is the world leader in the manufacture, distribution and service of electronic test tools, biomedical equipment and networking solutions. From industrial electronic installation, maintenance and service, to calibration and quality control, Fluke tools help keep business and industry around the globe up and running.
More CPD courses by Fluke UK
Fluke UK
This Webinar focuses on the use of Thermal imagers to detect electrical energy loss. The content foc...
Fluke UK
This Webinar provides an overview of the various approaches to the topic of Energy Saving and offers...
Get industry-related content straight to your inbox