About the CPD course
This course has been designed to deliver an overview of the key elements to be considered when specifying and installing a Corrugated Stainless Steel Tubing (CSST) gas piping system. Upon completion; delegates should be able to: Recognise the benefits of installing CSST; Identify the key characteristics of CSST; Understand the standards a CSST installation must meet; Understand the elements involved in planning a CSST installation; Be able to identify the safety considerations which must be met. The 60-minute presentation will also include a demonstration of how to terminate a CSST pipe and offer the opportunity to ask questions.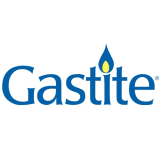 Gastite
Gastite provides corrugated stainless steel gas piping for propane and natural gas in commercial and residential applications. A wide range of technical support is available to help installers maximise the many benefits the Gastite system brings. This includes our free sizing & design service which identifies the best possible installation route, and our free Certified Installer training programme.
Get industry-related content straight to your inbox