About the CPD course
The course is designed to be a gateway to understanding energy and how to use it for healing. Week by week we focus on each of the main human energy fields; how they affect us and how to use your higher mind to heal yourself and others - body; heart; mind and spirit.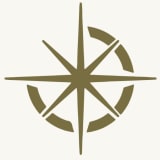 HigherWill
HigherWill provides personal and corporate spiritual development programmes. We are all spiritual in essence and it's our mission to give this element more oxygen to power up your life and purpose, and to bring flow and momentum to corporate structures to create win-win-win solutions: win for the leader and team, win for the company, and a win for the clients. Awarded Best Leadership & Spiritual Coaching Company 2021 in Greater London.
Get industry-related content straight to your inbox